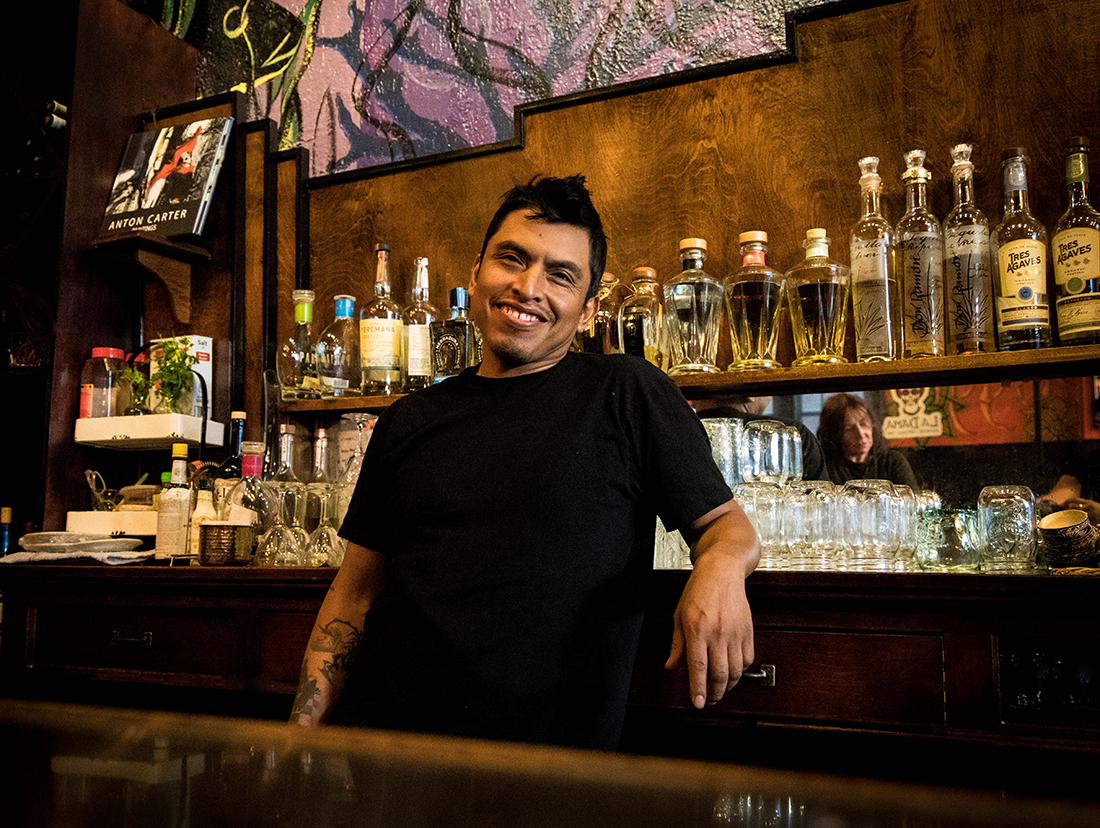 Emanuel Corona has been a long time chef and colleague with Crazy Water for the last 20 years.  When asked about exploring a Mexican concept for our menu, Emanuel shares, "I look forward to becoming a part of, and growing with La Dama. My goal is to see us create a Mexican restaurant that Milwaukee has never seen.
Emanuel originally a local of Puebla and Mexico City and garnered his culinary skills from various sources. His first introduction into the food world took place at a young age with his  grandmother and mother where he learned the art of making mole poblano and mole negro among other traditional favorites from the area.
Emanuel and Peggy began working together at her first restaurant in Cedarburg, The Fork Café.  After 5 years he followed her to Crazy Water where he continued to hone his skills learning American fusion cuisine. Emanuel slowly incorporated many of his flavors into the Crazy Water menu.  Now after now 20 years he and Peggy have created La Dama Mexican Kitchen and Bar.
Aguacate Atemado con Camaron
Grilled avocado stuffed with shrimp, horseradish cocktail, totopos.
Queso Flameado y Poblano Rajas
Asadero and Oaxaca Cheese fondue, roasted poblanos, Amarillo sauce, bolillo crostini.
Tampiqueno
Skirt steak, frijoles, caramelized onions, radish, queso ranchero, morita salsa.
Huanzontle Frito
Deep fried amaranth, garlic & saffron aioli.
Romana
Grilled romaine hearts, toasted corn, tomatoes, pumpkin seed dressing.
Pancita Ahumada
Smoked pork belly, black garlic puree, pickle onion, radish, apple, peanut & chile de arbol salsa.
Hours
Tues – Thur:
5pm – 8pm
Fri – Sat:
5pm – 9pm