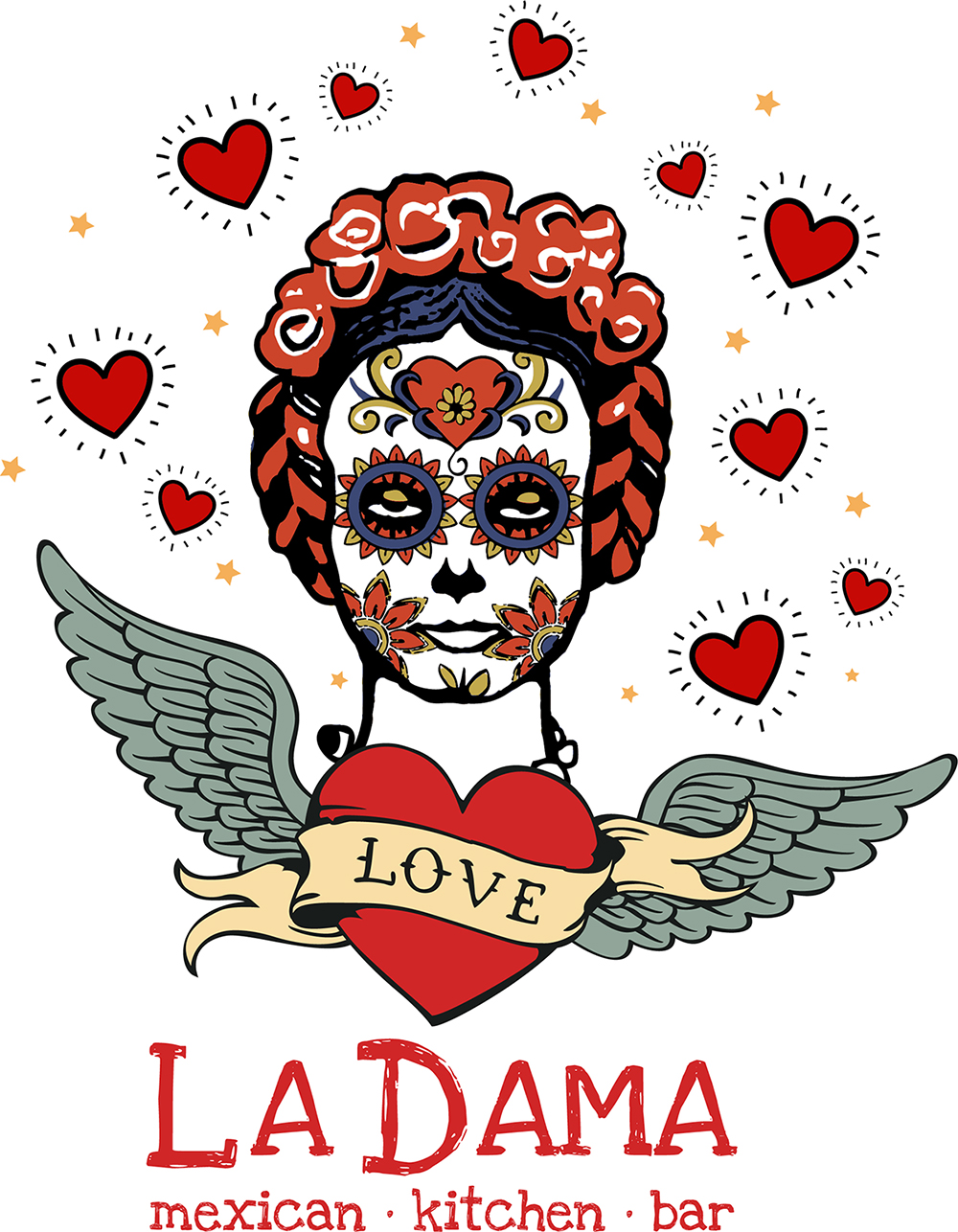 Four Course Valentine's Day Dinner
Served Saturday -Sunday, February 13-14, thoughtfully put together by the La Dama culinary team!  $65/person
Our regular menu also available on a limited basis.

Antojitos ~ Choose one:
Back Pork Rib Tlayuda
black bean paste, almond mole, oxaca cheese
-or-
Crab Stuffed Zucchini Tortillas
tomatillo sauce, chive crema

Sopa / Ensalada ~ Choose one:
Tortilla Soup
queso fresco, crema, avocado, pasilla chips
-or-
Spinach Salad
green apple, baby corn, toasted almonds, goat cheese, capolin (black cherry) vinaigrette

Platillos ~ Choose one:
12 oz NY Strip
toasted cauliflower, chorizo bread crumbs, roasted poblano hollandaise
-or-
Mixiote de Halibut
marinated in guajillo pepper, baked in banana leaves, nopalitos salad, bean pasta, and tomatillo guacamole

Dessert:
Three Layer Chocolate Terrine
with a mole roja
ENJOY AN AUTHENTIC MEXICAN MEAL FROM LA DAMA
Complete your experience by adding on a specially curated Mexican meal from our friends at La Dama! Order via the link below. Please note: orders are due no later than Monday, February 22 at noon for pickup the evening of Thursday, February 25.
Hours
Tues – Thur:
5pm – 8pm
Fri – Sat:
5pm – 9pm